All CDs ordered here are autographed by Yevgeny Sudbin.
* a small amount (tax) will be added to the order for postage, depending on the destination country

Back to List
Recordings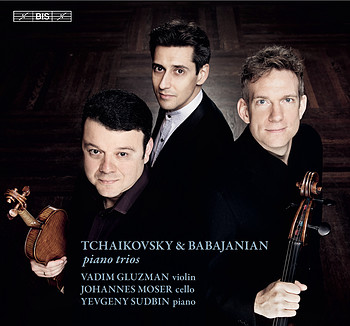 Tchaikovsky & Babajanian Piano Trios
Released:
September 3, 2019
Yevgeny Sudbin, Vadim Gluzman and Johannes Moser perform Tchaikovsky and Babajanian piano trios as well as Sudbin's arrangement or Schnittke's Tango "Life with an Idiot".
The Tchaikovsky is performed here in its full version, without the cuts.
Related Links