Back to List
Reviews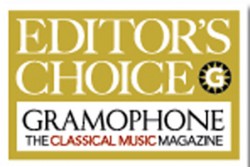 To describe 26-year-old Yevgeny Sudbin as music's brightest young star pianist is in a sense to do him a disservice. For he is above all an artist, and here in his eagerly awaited concerto debut on disc he gives us a Tchaikovsky First of spine-tingling brilliance, poetry and vivacity. This is never the Tchaikovsky youhave always known but an arrestingly novel rethink with the concentration on mercurial changes of mood and direction. Here, amazingly, is one of the most familiar of all concertos rekindled in all its first glory, brimming over with zest and shorn of all clichés that have adhered to it over the years.
In the first movement Sudbin's octaves ring out at 10'18" like a giant carillon, while the Andantino's central prestissimo becomes in such extraordinary hands a true firefly scherzo. Not even Cherkassky at his finest possessed a more elfin sense of difference or caprice. And to think that all this and more is accomplished without the lift, or hindrance, of a major competition success.

Medtner's massive First concerto, too, could hardly be played with a more burning clarity and commitment. Once wittily if misleadingly described as "a declaration of love in the language of the First Empire", Medtner's music remains formidably inaccessible, despite displaying the outward trappings of Romantic rhetoric. Yet Sudbin clearly believes every note and his playing envinces, as on live occasions, a rare sense of affection. Such poetry is confirmed in his encore, his own transcription of Medtner's Liebliches Kind! From his Op 6 songs. It only remains to add that BIS's balance and sound are of demonstration quality and that the São Paulo SO under John Neschling sound as if influenced by neighbouring Rio's carnival spirit, so infectiously do they respond to their radiant soloist.
—
Bryce Morrison,
Gramophone